Sculptural Element | Options For Using Art in Your Landscape
Deciding to use a sculptural element in your landscape can happen for a variety of reasons. Sculpture doesn't have to refer to an expensive bronze cast piece of art, but rather something that can act as a focal point or accent. In this article we will discuss some ways in which you can use and integrate sculpture in your landscape.
How Sculptural Elements Work in the Landscape
A sculpture makes and excellent focal point. It can also draw attention to other views, use color and motion, cast artful shadows, or define spaces. Your sculpture should evoke an emotion in the space. The placement of a sculptural element should be well thought out. You should always consider the background for your work.
Your Sculpture should account for the scale in a space. If you have a large space you would use a larger sculpture. Taller elements draw the eye up and can make a space feel larger. Some pieces do better when they are nestled into the landscape, others when they are given stark contrast to their surroundings.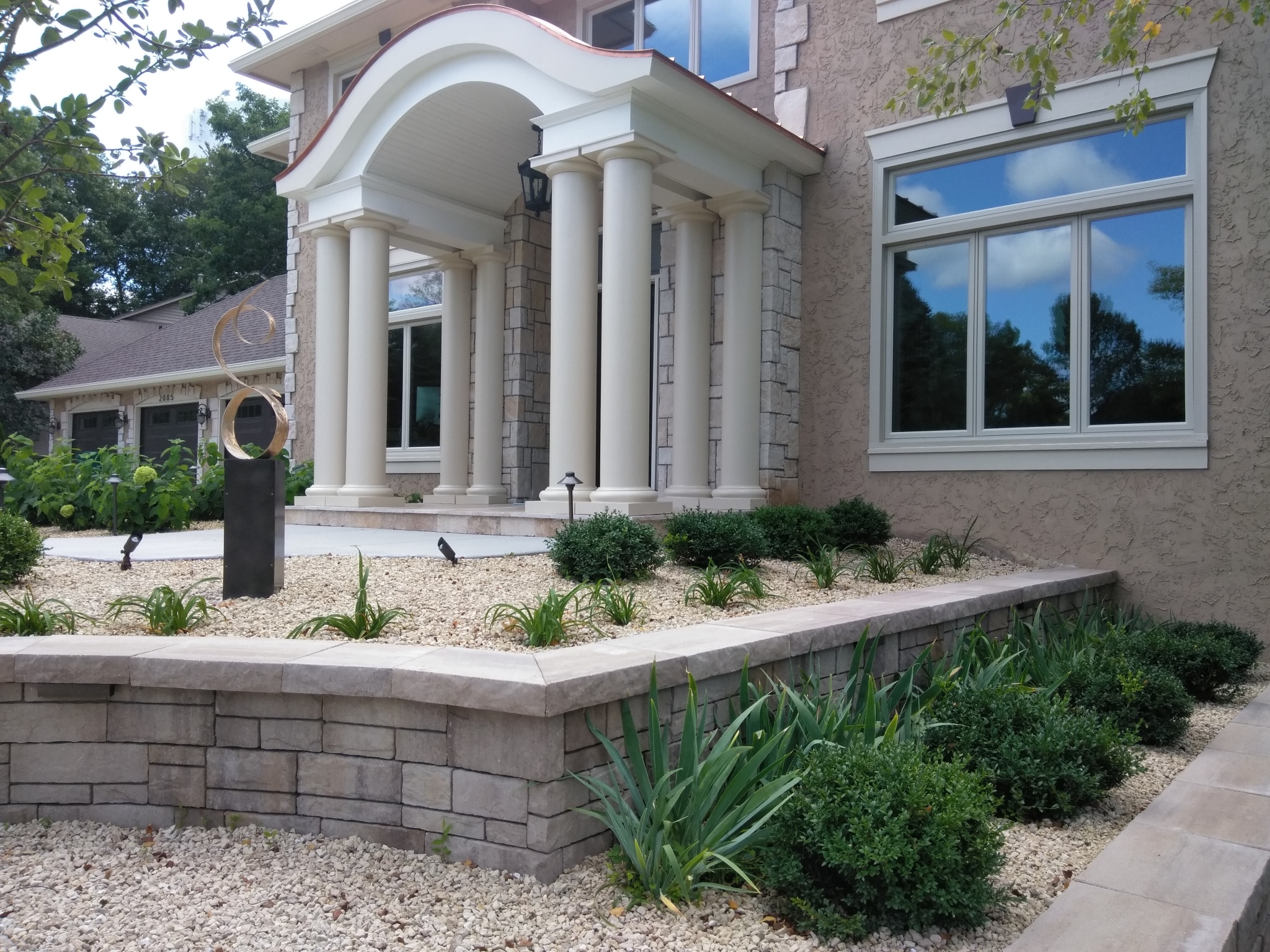 Sculptural Materials
Sculptures can be created from many different materials. Each brings a different feel and texture to your space as well as having varying functionality and durability.
Metal- These can range from traditional statues to modern and abstract pieces. It can take a variety of finishes and patinas and is generally very long lasting. Manufactured sculptures are relatively easy to find. Also, if you are looking for a unique piece most local artists will do commissioned work
Stone- It's hard to work with, but can be very rewarding. From walls, to eggs, to drilled and stacked boulders you can get more creative than most people expect when working with natural stone. Some people train to become masters in the art of placing boulders, and building with stone.
Water- Go beyond the visual. Incorporating water adds the dimension of sound to your landscape. combined with reflections on the surface and the way it moves, water can make a powerful sculptural element.
Plant Material- Plant sculpture extends beyond topiaries and hedges. A plants natural form, or the pattern in which many plants are planted together can be sculptural in itself. The natural or pruned structure of a trees branches can even provide sculptural value in the landscape, especially when lit at night.
---
The designers at Landscapes Unlimited can help you select the sculptural elements for your needs. We offer design, install, and management services to help you make your dream landscape a reality.