Your Summer Maintenance Plan for Watering the Lawn

Summers are already sweltering, and they're expected to get hotter. The Environmental Research Communications found that the number of days with a heat index above 100 degrees Fahrenheit will double by the middle of the century.
Heatwaves are also more common in the US. Even cold, Midwestern states, like Minnesota, are experiencing heat waves. And this extreme heat will affect plant health, creating problems for productivity and slowing down photosynthesis or the plant's ability to feed itself from the heat of the sun.
The increased air temperature may also ramp up soil temperature, which ultimately decreases the soil's moisture. This makes it difficult for plants to absorb moisture from the dirt. It's also harder for plants to grow its roots in dry soil.
Hot temperatures also cause severe water loss in your plants' leaves. Leaves  release water vapor into the air, which creates cooler surroundings called transpiration. The plant sources this water from the roots. And if the plant releases more water than its roots absorb, leaves will eventually wilt and die.
Extreme heat slows down the growth of your plants, and even kill them. So your summer maintenance plan for your landscape shouldn't just include providing shade; it should have a comprehensive watering strategy.
Know Which Plants to Focus On
Not every plant is sensitive to heat, like cactus, aloe vera, and yucca. Your regular watering routine may work just fine on them. So focus on plants that thrive in moist soil. Examples of these would be trees that are native to swamps, like the Bald Cypress. Ferns, like the Cinnamon, Marsh, Holly, and Royal fern also need damp soil, as they often grow near ponds.
If you have newly-planted trees and seedlings, slowly soak them in cool water as well to keep the soil and roots moist. Crops, like tomatoes, peas, and cucumbers, also need wet soil. Water these plants every day or every couple of days.
Consider Your Soil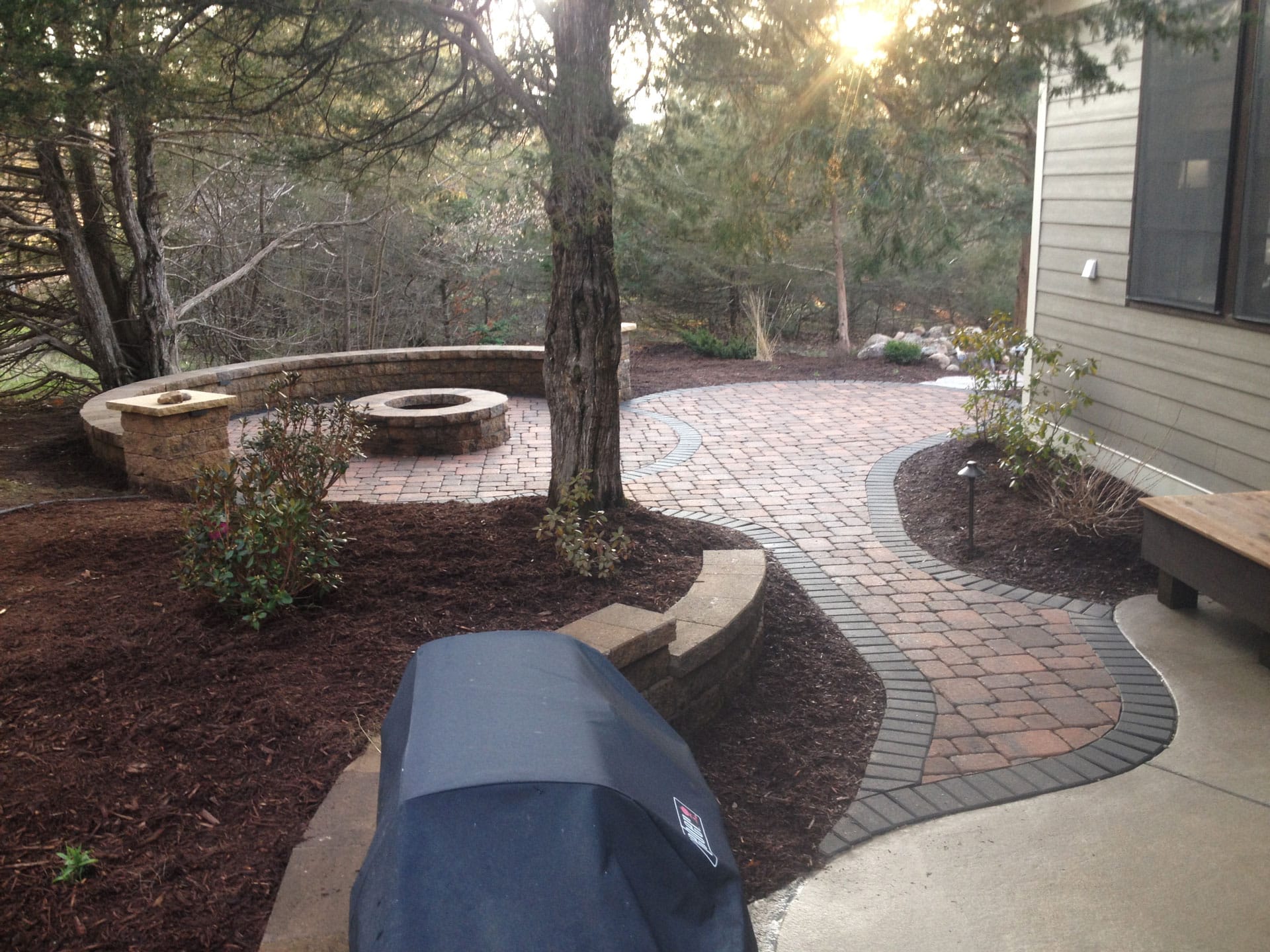 Your soil type also determines how often you need to water your plants in the summer. Coarse, sandy soil isn't as receptive to moisture, as it can only keep as little as two inches of water. Clay soil, on the other hand, retains up to eight inches of water.
Oregon State University's Extension Service recommends watering at least 4 inches into clay soil every eight days. The same can be done with sandy soil, but in 1-inch increments every other day. This is because overloading sandy soil with water will only result in moisture leeching beyond the roots.
If you want to measure how far your water goes into your soil, dig into a vacant part of your plot next to one of your plants until the dirt runs dry. Measure the depth with a ruler. Adjust your watering habits accordingly.
Check for Wind and Sun Exposure
Plants that are more exposed to the sun and wind are more likely to dry out faster than those in shade. As such, you need to monitor the soil moisture of those in hotter and more exposed parts of your garden to ensure they're getting enough water. You could also arrange your plants so that the warm-weather species, like succulents, are on the more exposed side of your yard, and those that need consistent water stay in the shade.
Water at the Right Times
Your summer lawn care watering plan should also have a fixed schedule. This way, water is distributed evenly throughout your plants. The best time to water your plants is hotly debated in the gardening community.
Some recommend watering in the evening, to give the plants ample time to dry out and avoid fungal diseases. Other gardening experts swear by early morning watering (5:00 AM to 9:00 AM), as it still allows foliage to dry as the day starts. And because it isn't as hot during this time, your plants won't lose most of their moisture to evaporation.
Summers get hotter every year as heat wave patterns intensify due to climate change. Protect your landscape from extreme temperatures with strategic and efficient watering without wasting precious resource. With the right approach, your turf and plants will survive even thrive amid the sweltering weather.
But for the best results, rely on the professionals to do the job.
Get Professional Landscape Maintenance
Landscapes Unlimited can create a stellar maintenance plan for your landscape according to the season and the specific needs of your lawn. Our team specializes in providing landscape construction, enhancement, and seasonal maintenance services for customers in Minnesota. We also construct outdoor living features, like pools, kitchens, and fireplaces.
Email us today to request an estimate.