Add Charm to Your Yard with These Water Feature Ideas
A manicured backyard can make any house look great, but did you know that adding one fixture can completely turn a relatively pleasant area into one of your favorite spaces at home?
Water features give your yard an impressive appearance that your family and friends will always want to see. It also adds value to your property should you list your home in the real estate market.
This piece will give you ideas of eye-catching and refreshing water fixtures you can add to your property as your yard's visual focal point. Keep reading.
Install a Koi Pond
Are you looking to add a sense of serenity to your home? A koi pond will provide a peaceful space you want to hang around in. The bright, colorful koi swimming around can calm you down and reduce your stress.
The pond can be raised to give it more attention. And because nature has unique healing powers, you can surround your pond with shrubs and flowers can add to its calming effect.
Add Movement with a Water Fountain
If you feel like your yard feels a bit stagnant whenever you look at it, adding a bit of movement through a water fountain can be the answer you're looking for.
The fountain can be as subtle and gentle as trickling water. Or it can be as attention-grabbing as a gushing flow. If you're planning to add a fountain to a pond, make sure the pond is at least twice the size of the height of the water jet to avoid water waste.
Have Landscapers Install a Waterfall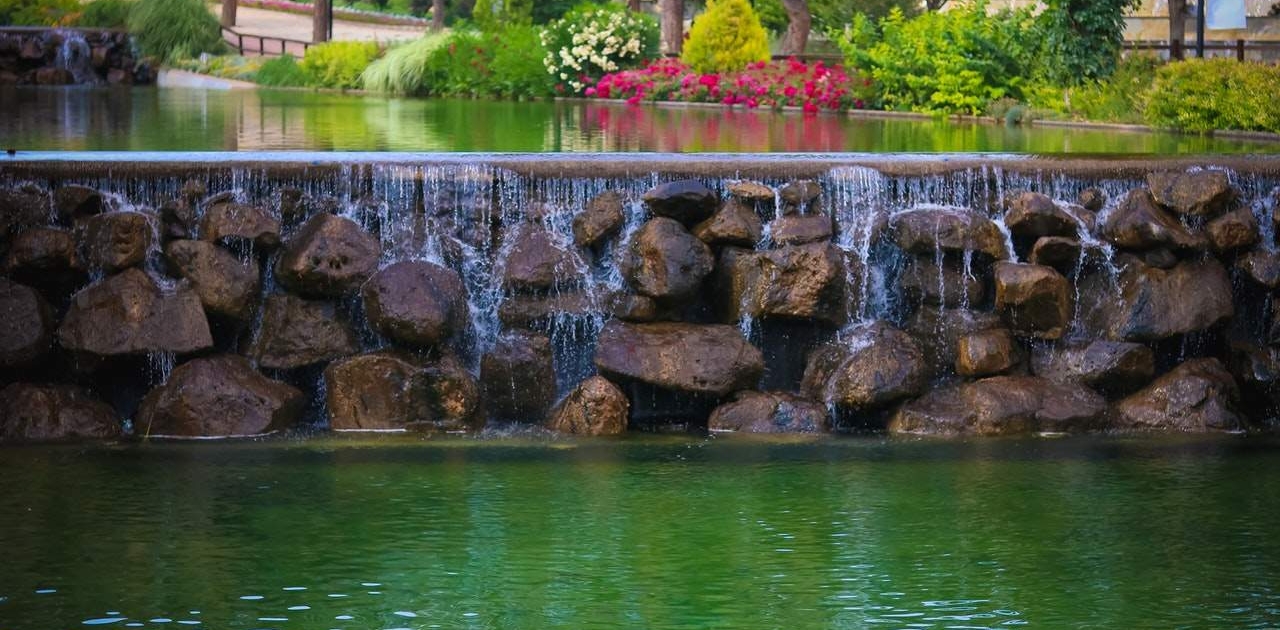 Falling water is one of the most calming sounds you can hear. If you want to listen to this whenever you wake up, or during your downtime, what better way than to build a waterfall in your backyard?
This relaxing water feature can come in different looks and sizes. Coordinate with your landscaping team to find the perfect design for your home.
Incorporate Art with a Water Feature Sculpture
Add an artistic touch to your yard by adding a water feature that doubles as an eye-catching art piece. These stylized water features can add a unique visual variety that other water features cannot match.
The best way to maximize the visual impact of this water feature is to consider the angle and location where you will install it. We recommend somewhere you can see it from all angles of your yard.
Dip Your Feet into a Small Pool
You can have a pool installed even if you have limited backyard space. A small pool will be heavenly whenever the weather gets toasty. Due to its small size, you won't have to renovate the entire yard.
Beautify Your Yard with Water Features
These are only some water feature ideas you can incorporate into your yard. Any one of them can quickly turn your outdoor area into a amazing space that your family and friends will want to hang out in.
If you need a quality landscaping solution provider to install these water features or any other landscaping projects, get in touch with our team at Landscapes Unlimited. Our experienced landscapers can turn your dream yard into reality with quality work at reasonable rates.