Landscape Lighting Design Guide

The outdoor space around your home should be beautiful, inviting and accentuate your home's exterior. According to recent stats, the landscape services industry includes more than 600,000 landscaping service businesses, and with the right service provider, your outdoor space will benefit from attractive landscaping decisions. Lighting is one of those options to think about.
Choosing the best layout or design for your landscape can be overwhelming. However, reading our handy beginner's guide to landscape lighting design will help you quickly turn your landscape into a luminous centerpiece.
Placing the Landscape Lighting
Sprucing up your landscape with lighting features adds a nice finishing touch to a new home, simultaneously boosting its value, which is why many homeowners in the U.S. pay attention to the look of their front yards.
For instance, if you browse the internet for landscape lighting Minneapolis, you'll get tons of ideas that'll help you turn your landscape into the envy of the neighborhood.
Knowing where to place the lights is one of the best ways to start your landscape lighting transformation:
Along the pathway: It's a great way to brighten the area around the entrance and create a romantic appeal.
On the patio: Patio lighting is perfect for entertaining purposes, especially when it gets dark out.
In the garden: Placing lighting fixtures in your garden makes for a relaxing and inviting ambiance while emphasizing your plants and greenery the right way.
Types of Landscape Lighting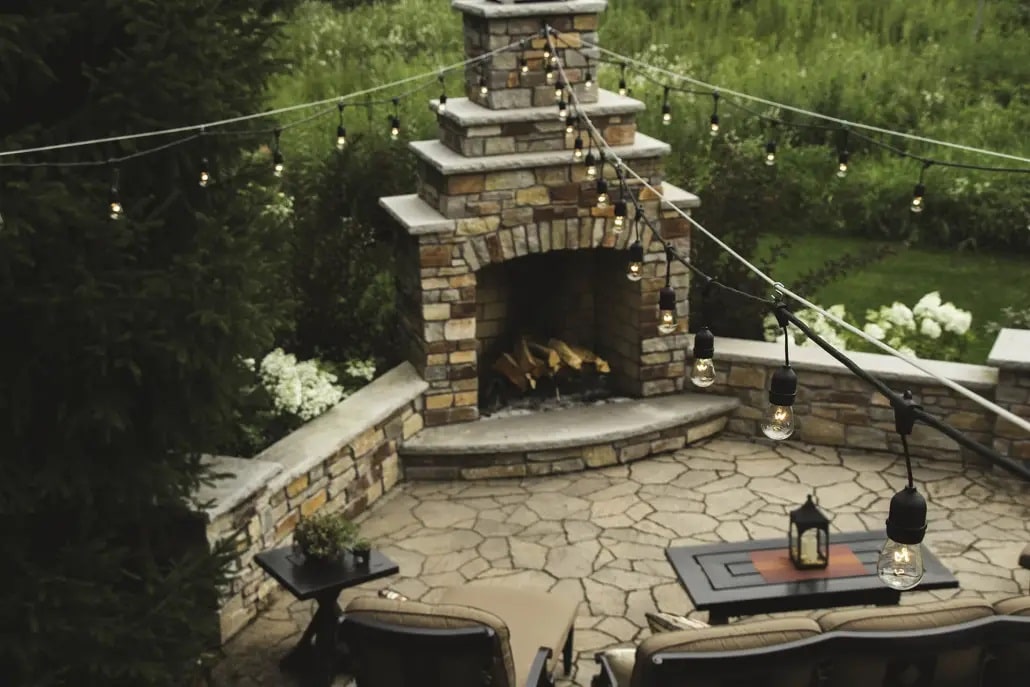 Knowing which light goes where is also essential and can help you reduce unnecessary costs. Check out some ideas below:
Spotlights: This type of landscape lighting is best for highlighting trees, shrubs, or statues.
Post cap lights: Work well when placed on decks and patios as they illuminate the entertaining space well.
Path lights: Homeowners use path lights to illuminate walking areas in their yards or spotlight flowerbeds. Other than creating a nice tone and visual appeal to the landscape, path lights also add to the security of your property.
Landscape Lighting Designs
Depending on which aspects of your landscape you wish to highlight, there are different landscape lighting designs to choose from, such as:
Silhouetting: It highlights particular objects or plants (the most used type of lighting for this purpose is spotlights). The beam of light accentuates the outline of the showcased object in an intriguing way.
Washing: This lighting technique uses floodlights to illuminate a large wall or hedge. It's perfect for both small and big yards as it emphasizes a particular part of the landscape using light from an indirect angle.
Highlighting: This technique highlights the features of particular objects – their color, shape, or form. Highlighting uses floodlights or spotlights placed at the foot of the objects, beaming upwards. You can use it to accentuate plants, flowerbeds, or trees.
Landscapes Unlimited: Spotlight the Beauty of Your Landscape Like a Pro
Having a landscape lighting service provider handle the aesthetic of your landscape can make all the difference. We at Landscape Unlimited know no bounds when transforming your outdoor area using the best landscape lighting Minneapolis offers.
Trust us to design, install, and maintain the lighting of your landscape so you won't have to worry about a thing. With our planting services, you'll always have the most stunning yard in the neighborhood.
Get in touch with us and request an estimate today.