Outdoor Fireplaces | A Guide to Heat Up Your Landscape
Outdoor fireplaces have been a rising trend in outdoor living design over the past decade. A fireplace also provide an elegant focal point that visually transforms a patio into an outdoor living space. Outdoor fireplaces create a warm and inviting atmosphere for your landscape. There are several things to think about when designing your outdoor fireplace.
Use Interior Fireplace Design Rules
Use interior design principles when designing your outdoor fireplace and surrounding patio to create the feeling of an 'outdoor living room'.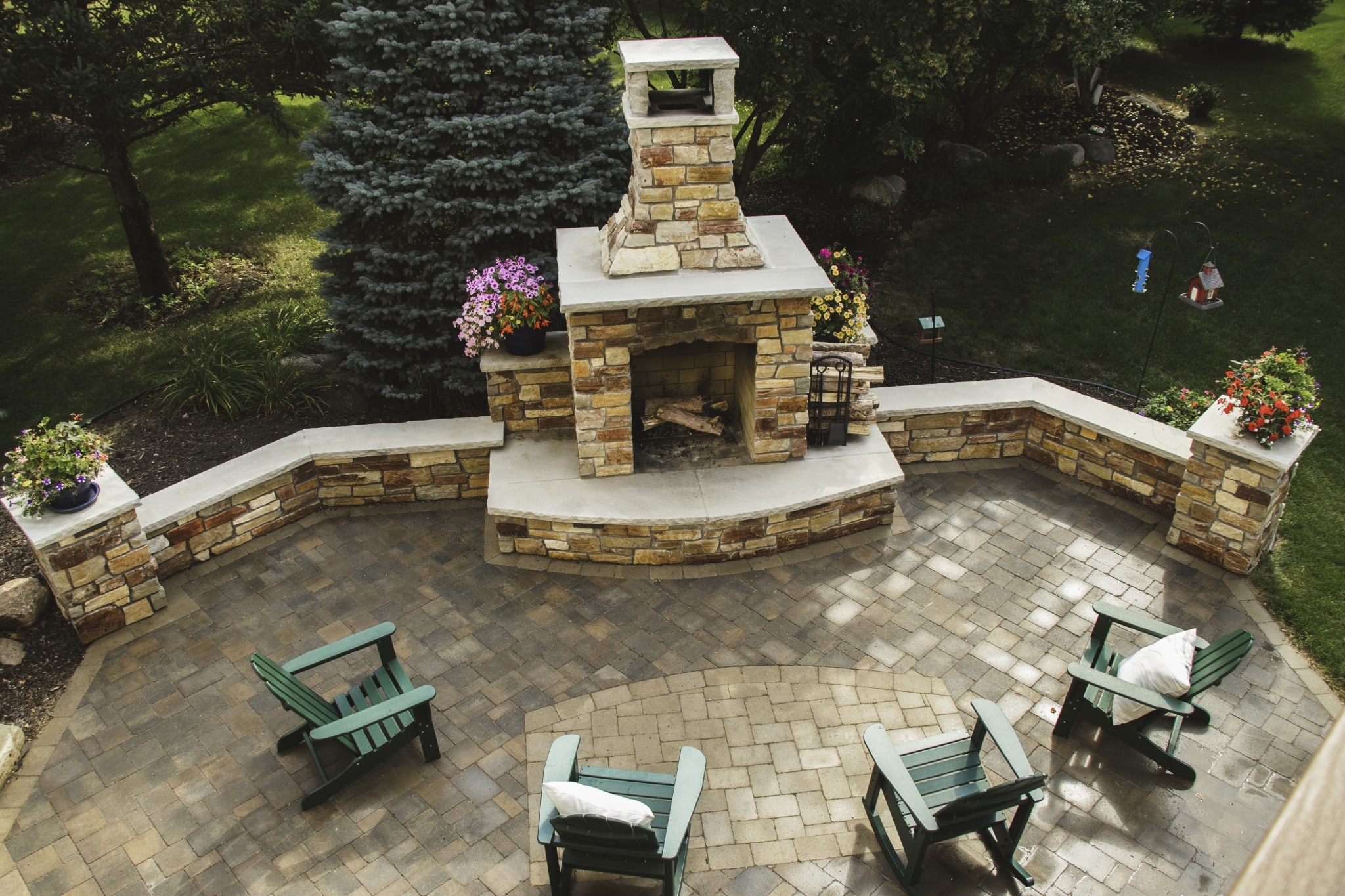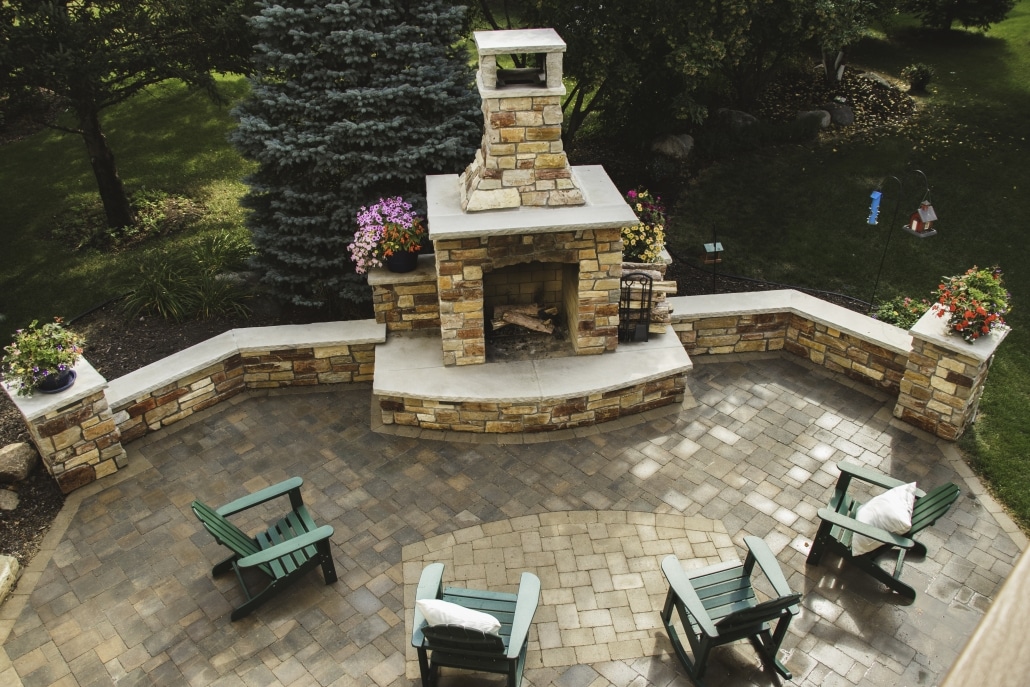 Examples include adding accessories to the space and creating a false rug design in your paver patio.
Research Local Building Codes
Codes can vary by city and county, but there are usually fewer restrictions on gas-burning fireplaces and they can normally be installed anywhere around building. It is usually important to position wood-burning fireplaces at least 10 feet from another building. Many building codes require additional security measures or fully prohibit the use of wood-burning units.
Custom-Build versus Modular Fireplace Units
A variety of techniques can be used to build custom outdoor fireplaces. The beauty of a custom fireplace is that you can create any size or style that suits you. A skilled mason can create custom shapes and finishes.
On the other hand, modular units are quick and simple to put together. They can often be matched to other landscape products from the same or similar suppliers. They also have lower maintenance costs and shorter construction time.
Another consideration for both fireplace options is to pair them with different accessories. From wood boxes to pizza ovens you can customize the function of your space with either option.
Built-in Gas Outdoor Fireplaces
A cost effective alternative that can be mounted anywhere is a gas fireplace. The outside of a building, on a porch, or under a pavilion are all good places for one. Gas fireplaces are consistent and easy to light. Also, your gas fireplace can be decorated with lava rock, river stones, fake logs, and colored glass.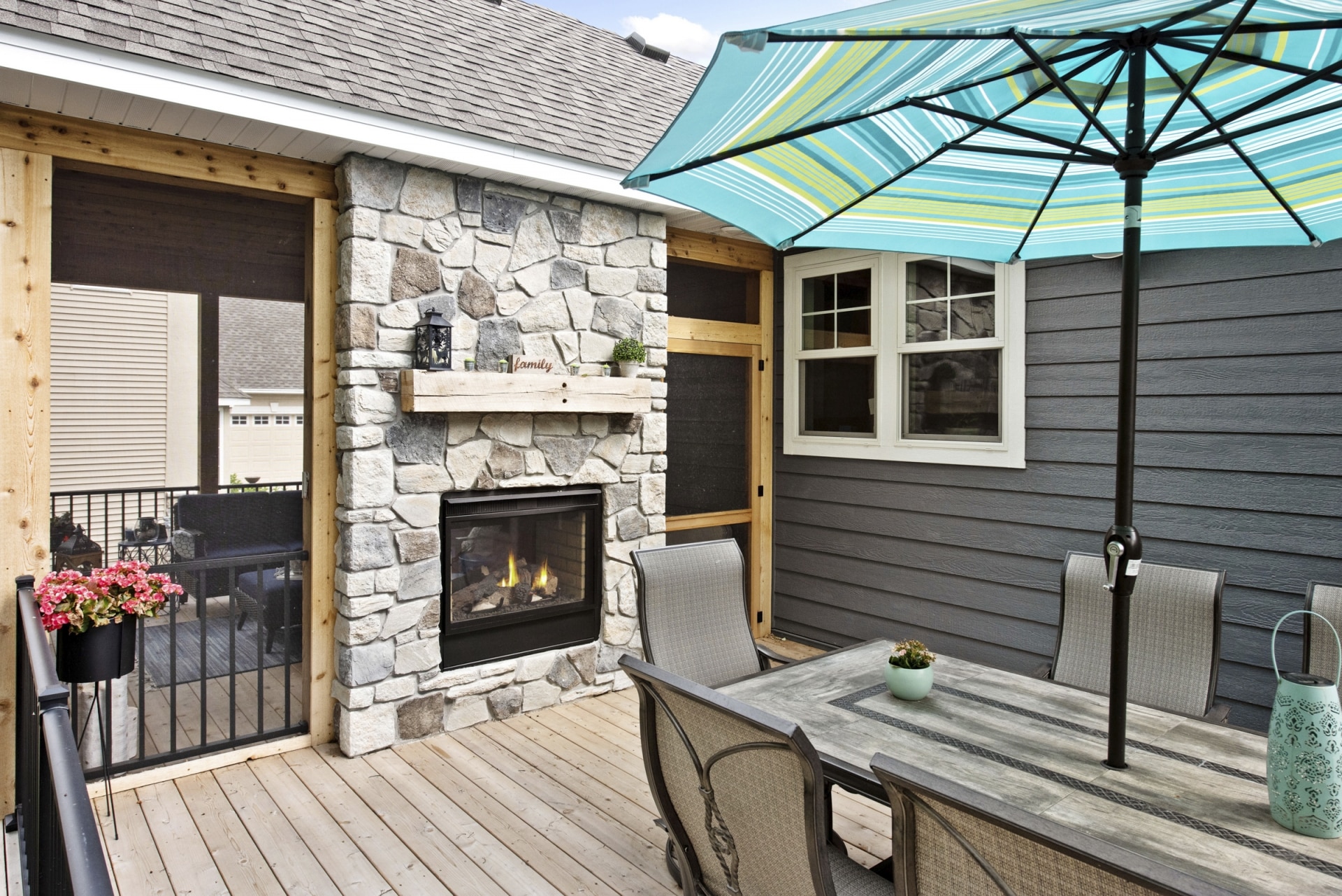 Built-in Seating for Outdoor Fireplaces
Built-in seating is one of the leading outdoor design trends and is an excellent addition to an outdoor fireplace. It adds shape by helping define the borders of the space. Built-in seating is also a useful and long lasting alternative to patio furniture.
---
Consider how you want to use the space before designing your outdoor fireplace. You should work with your contractor to come up with creative solutions and ideas. If you are looking for help designing your own outdoor fireplace, Landscapes Unlimited can help. We offer design and install services to help you make your dream landscape a reality.