Transform Your Minneapolis Home With Backyard Landscape Lighting Ideas

Intentional placement of lighting fixtures can transform outdoor spaces into safe, aesthetically pleasing, and functional environments. Unfortunately, many homeowners underestimate the profound impact that backyard landscape lighting can have on their outdoor areas, missing out on its incredible benefits.
Prioritizing backyard lighting can help homeowners unlock the true potential of their outdoor spaces to create an oasis that seamlessly blends beauty, safety, and functionality. The possibilities in landscape lighting are endless, from illuminating pathways to showcasing architectural features. 
This blog explores the extensive benefits of landscape lighting in Minneapolis, MN, and shares innovative ideas on elevating your outdoor haven into an extraordinary masterpiece.
The Vital Role of Backyard Landscape Lighting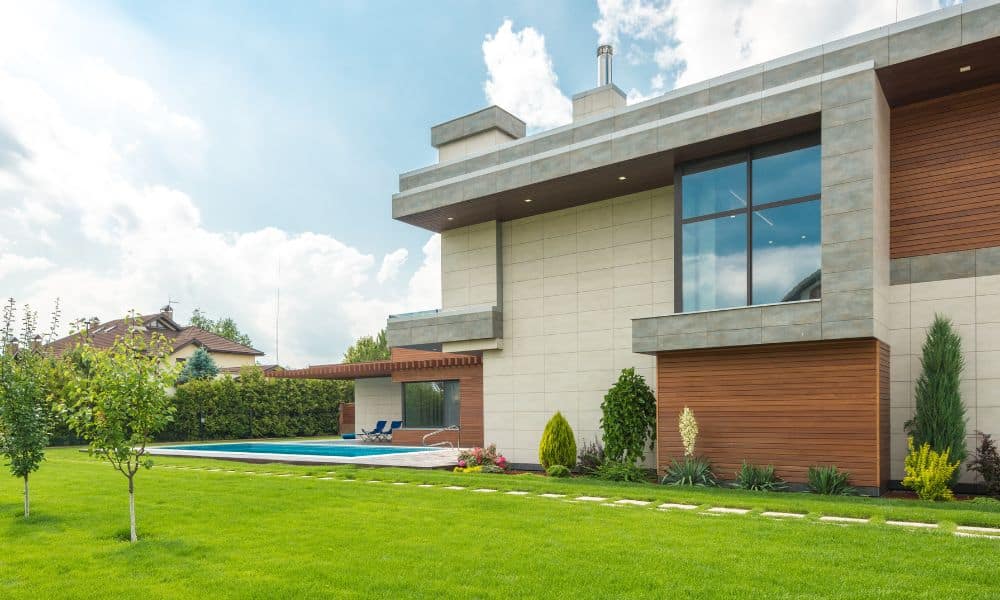 Outdoor lighting goes beyond simple illumination and serves multiple purposes that enhance your outdoor space's functionality and aesthetics. Here are some key points highlighting the significance of landscape lighting:
Adequate lighting in your backyard ensures safety for you, your family, and your guests. It helps prevent accidents by illuminating pathways, steps, and potential hazards. Well-lit outdoor spaces also deter potential intruders and enhance security around your property.

Backyard landscape lighting extends the usability of your outdoor area well into the evening and night. It allows you to enjoy your backyard for various activities such as entertaining guests, hosting gatherings, or simply relaxing in the fresh air, even after sunset.

Landscape lighting offers an opportunity for personal expression and creativity. You can choose from various lighting styles, fixtures, and techniques to reflect your unique taste and personality.
Get Inspired With Our Six Lighting Themes
Here are a few themes for backyard lighting inspiration that are well-suited for Minneapolis homes:
Rustic Charm
Highlight the beauty of the surrounding nature with soft, ambient lighting. Consider utilizing vintage-inspired lanterns or Edison bulb string lights to create a warm, cozy atmosphere. You can also incorporate natural materials like wood and stone for fixtures and pathways to add to the rustic charm. 
Contemporary Elegance
Opt for sleek and minimalist lighting fixtures with clean lines and geometric shapes. Choose recessed lighting or linear fixtures to create a modern, sophisticated look, or use cool-toned LED lights for a crisp and stylish ambiance.
Magical Fairy Tale
Wrap string or fairy lights around trees, bushes, and pergolas to create a whimsical and enchanting atmosphere. Incorporate lanterns or candlelight for an ethereal feel, and add subtle-colored lights that evoke a magical ambiance.
Coastal Retreat
Illuminate pathways and seating areas using soft, blue-toned lights reminiscent of the ocean. If you want something unique, get nautical-inspired fixtures such as lantern-style sconces to evoke a beachy vibe. Warm-toned string lights can bring the seaside bonfire into your cozy outdoor seating area.
Modern Zen
For Minneapolis homeowners who want to introduce simplicity in their outdoor space, use subtle, low-profile fixtures that blend seamlessly with the landscape. Incorporate gentle uplighting to highlight sculptural elements or use soft, diffused lighting and strategically placed light fixtures to create a serene ambiance.
Festive and Playful
Use colorful string or globe lights to create a vibrant and lively atmosphere. Consider fun lighting elements such as lanterns or illuminated outdoor art installations. Adding programmable LED lights that can change colors and create dynamic displays are excellent choices for hosting special occasions.
Why Choose Landscapes Unlimited for Backyard Landscape Lighting
Backyard landscape lighting enhances safety and security, extends usability, promotes creative expression, and boosts curb appeal. By incorporating lighting themes, you can transform your backyard into a safe, visually appealing, enjoyable space that reflects your taste.
Illuminate your outdoor space with elegant lighting features from Landscapes Unlimited. Our expert artisans and award-winning designers specialize in installing lighting that complements the aesthetics of your outdoors. Serving clients in Metro Minneapolis, St. Paul, and the Twin Cities suburbs, we offer custom-designed landscape lighting projects and maintenance services tailored to your property. 
Call (651) 216-2883 for an estimate today.