Lawn Care Tips to Keep Your Grass Green and Healthy This Summer

Summers put a lot of stress on your lawn. The unbearably hot and dry weather leads to dehydrated grass. Plus, the heat attracts pests and bugs that feast and dwell on your lawn.
Changing some parts of your landscape care routine – from cutting the grass at a certain length to watering at the right time every day – can help your lawn withstand environmental stressors. But to significantly improve the health of your lawn, you'll also need to do extra tasks, like feeding the grass, weeding, and getting rid of pests.
Landscapes Unlimited shares the ultimate summer lawn care guide to keep your landscape lush and green all season.
The secret to an effective summer lawn care routine is to divide the season into phases: early, mid, and late. This care schedule prevents problems early on, maintaining the health of your lawn.
Early Summer
Mowing: You'll want to mow the grass high during the early weeks of summer. This ensures that the roots reach deep, helping the soil stay moist. Mowing high helps prevent dehydration and lowers the need for watering. Leave the clippings on your lawn. These will break down into feed for your grass.
Feeding: It's best to feed your lawn early in the summer. It strengthens the roots of the grass, helping your lawn weather the heat and humidity better. Make sure to use the kind of fertilizer that suits your grass type and is formulated for summer feeding.
Treating for pests: Various pests lay eggs at different times in summer. The key is to identify which ones normally plague your lawn. June Bugs, Japanese Beetles, and European Chafers appear early in the summer.
Weeding: A lawn care specialist helps you apply weed control properly. You only need to apply it in areas where it's necessary, or else you might harm the grass.
Mid-Summer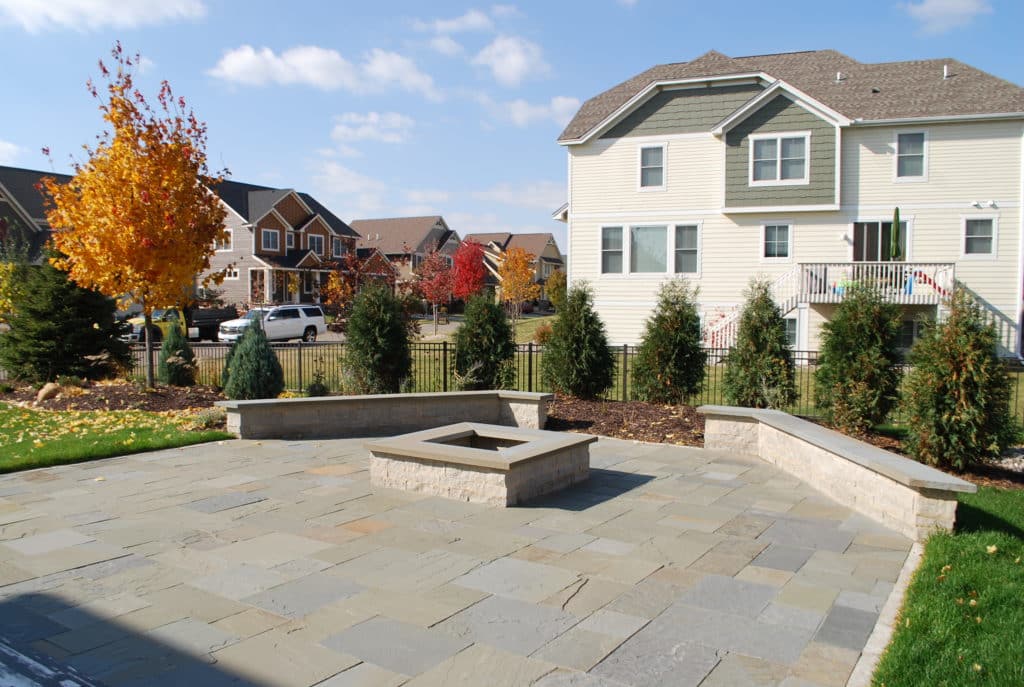 Feeding: Feed your lawn every six to eight weeks if you live in the South to promote dense, healthy grass growth. Otherwise, consult your lawn care company about your grass-feeding schedule. They'll help you determine if your lawn requires mid-summer feeding to stay lush and healthy.
Mowing: Keep mowing high. Tallgrass shades soil, which helps reduce water evaporation, leading to deeper roots and less weed. Make sure the blades of your mower haven't gone dull. Dull blades can harm your grass.
Treating for pests: Insect eggs hatch during mid-summer. Look for signs of infestation. If you see any bare patches, call your lawn care company to check for insects.
Late Summer
Weeding: Continue to spot-treat weeds even as summer is near its end. Weeds steal nutrients and water from your grass, so you want to get rid of them all the time.
Treating for pests: Contact a landscape specialist to know if you need to treat for pests late in the summer. There might be insects that didn't die when you applied the pest control mid-season.
Watering
When watering in the summer, it's better to water deeply than frequently. You may water your lawn for an hour once a week to give it several inches of moisture. Use a hand trowel or screwdriver to check how deeply the water penetrates the soil. You want at least 4 inches of moisture.
It also helps to water in the early morning, preferably before sunrise. This way, the water can soak into the soil before the sun dries it out.
You'll need a partner to assist you in keeping your lawn healthy during this torturous season. An expert lawn care company will help you choose the best products for your grass. Some will even create a summer lawn care plan tailored to your grass type and region.
High-Quality Landscape Care Services
Landscapes Unlimited provides expert landscaping services in Minneapolis. Using tried-and-tested techniques and quality products, we help homeowners keep their lawns healthy all year long. We offer planting, irrigation, lighting, and snow removal services, among others.
Call us today to schedule a consultation or to request an estimate.